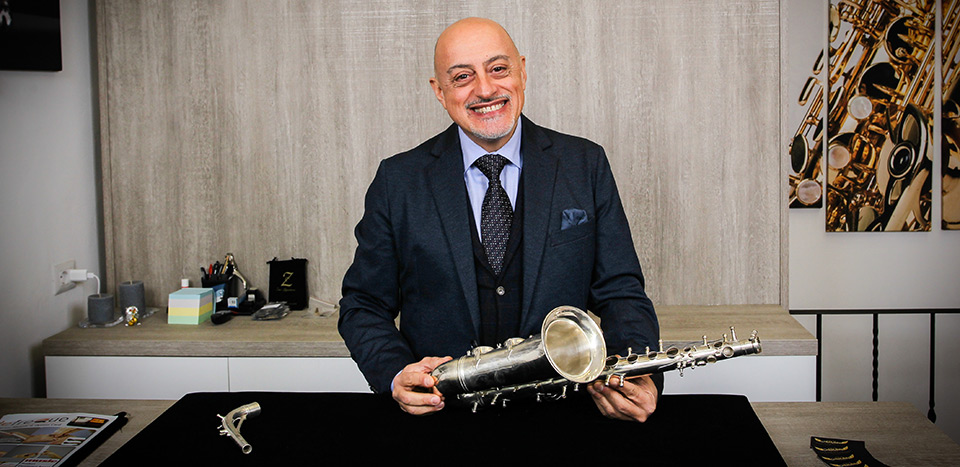 Our Mission
" At last!" So it was that many of you greeted my new business after about twenty years of technical work at one of the capital's historic musical instrument stores.
Experience, much, never enough... in all musical sectors as a musician, teacher, technician specialized in the repair, restoration and customization of wind instruments, put at the service of musicians....
Really for musicians, to give everyone the best chance to play a potentially perfect instrument, beginners or famous soloists does not make a difference, same attention, precision, passion, expertise.

A continuous search for solutions with only the best materials in the world tested personally, only equipment of the highest precision and quality, continuous updates for an exceptional result: optimize the instruments to make them sound like never before!

The musician's physical extension instrument, natural extension for a whole with soul and body, inspiration and interpretation, I mean it not in an absolute sense mechanically perfect but optimal synergy man-machine because each instrumentalist is unique and equally exceptional must be the instrument that "amplifies" his art, his thought, his emotions.

He graduated from the Conservatory of S. Cecilia (Rome), specific and technical training at prestigious and reference venues such as Henri Selmer Paris and Buffet Crampon Paris where in particular my first "Maestro" was the exceptional Michel Viot I recognize him the merit of a technical, mental and human training; few things but essential for his philosophy based on honesty, many skills, technical ability, dedication and rigorous discipline, last but not least ... great feeling!